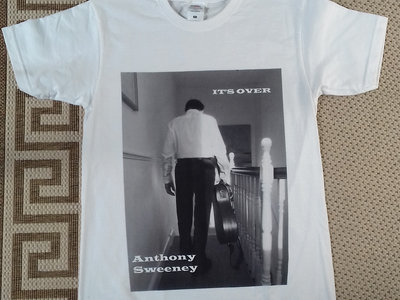 T-shirt with original print.
Buy Now

, Only £7
from 
Anthony Sweeney
Black and white image on soft, easy to iron, white t-shirt. It could keep you hot in the winter and cool in the summer. Just tell me your size. Just let me know your size. I will then tell you the postage. When paid I will send both CD and t-shirt to you.
Ships out within 2 days. Edition of 49.
Send as a gift.
Don't forget your free Robbery CD- see Blog
I'd love to hear from you